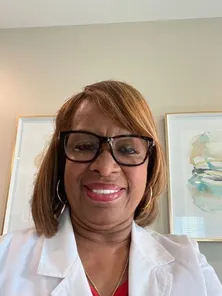 My name is Yvonne Byrd Gaspard and I am passionate about my career as a licensed professional counselor. I have come to the realization that I am truly blessed to possess the skills and compassion necessary for helping people rediscover their purpose in life, move forward with enthusiasm in a direction of hope and healing, and learn specific life skills to manage stress and anxieties. The beautiful rose on the bottom of my logo is symbolic of the result of therapy with the thorns on the stem being symbolic of the pain my clients experience prior to making a decision to seek professional counseling.

Throughout my entire career, I have demonstrated compassion and empathy in my professional and personal relationships with others. I find fulfillment in helping others through difficult situations in their lives and in assisting them in their journey of healing as they learn coping strategies to ease stress and anxieties associated with their problems and circumstances.

I received my master's degree in professional counseling and have been licensed through the state of Louisiana since August 20, 1999. I am a retired educator, former counselor and counselor supervisor with St. Charles Parish Public Schools.I have years of experience as a Mental Health Consultant/Counselor with St. Charles Parish School's Head Start Program, Counselor for Victims of Domestic Violence and Counselor with St. Charles Parish Sheriff's Office's Crisis Assistance Program (C.A.P). I had the honor of receiving the "Counselor Supervisor of the Year" award from the Louisiana School Counselor Association on October 9, 2007. I have received several certificates and recognition for outstanding accomplishments in the field of mental health. I continue to participate in various other training programs and professional development opportunities to update my skills and enhance my knowledge in Mental Health.